Office Manager
Valerie is the face of Radiant Health Chiropractic! Whether you call the office from the phone or walk right in, Valerie is the first person you will encounter. Valerie is from Miami, Florida and worked most of her adult years as a real estate paralegal. She is a mother, grandmother, and great grandmother who loves spending time with her family.
Valerie has been working at Radiant Health Chiropractic for 9 years and counting! She is a dedicated employee and fulfills most of the office needs. Scheduling, verifying insurance, and ensuring patient flow are some of the tasks Valerie does on a daily basis.
When Valerie is not working, she enjoys reading, doing crossword puzzles, and hanging out with her pet cat, Swarles Barkley. Valerie is a great asset to the Radiant Health Chiropractic team and looks forward to meeting you!
---
Front Desk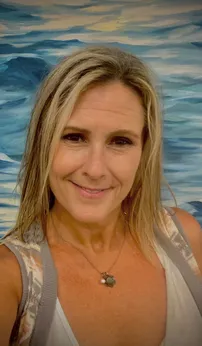 Lisa works every Tuesday at Radiant Health Chiropractic and has been with us since June of 2021. She is a very active professional who not only works 4 different jobs, but is also a wife and mother who puts family above everything.
Lisa has worked most of her career as a registered nurse and is oncology certified. She currently works at a surgical center for pain management and is an oncology abstractor at Flat Iron Inc. improving cancer care through research and data analyses.
With a background in the health care field, Lisa is also a Wellness Advocate for doTERRA International and works closely with Dr. Brandon LaVelle's wife, Tasha. Lisa loves educating individuals who are looking to incorporate natural health care solutions into their daily lives.
While Lisa is not working, she enjoys club pilates, going to the beach, and spending time with friends and family. Lisa is a wealth of knowledge and a wonderful contribution to the Radiant Health Chiropractic team. She looks forward to seeing you!